Feel free to contact for a FREE quote or if you have any question.
You can email us at or at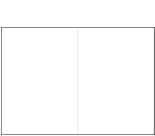 I am based in Sydney in Australia
GMT +10
CONTACT DETAILS​
​
+61 (0)411 837 105
​
Skype: estellebox
What to include in your request for a translation quote?
​
Full name, Company name, Email address.

Source and Target Language (English > French for instance).

Number of words to be translated.

Source file.

Preferred deadline for the delivery of the translation.

The target audience and purpose for the translation.

Specific instructions.